The Unpredictability of Light, Poems by Marguerite Guzmán Bouvard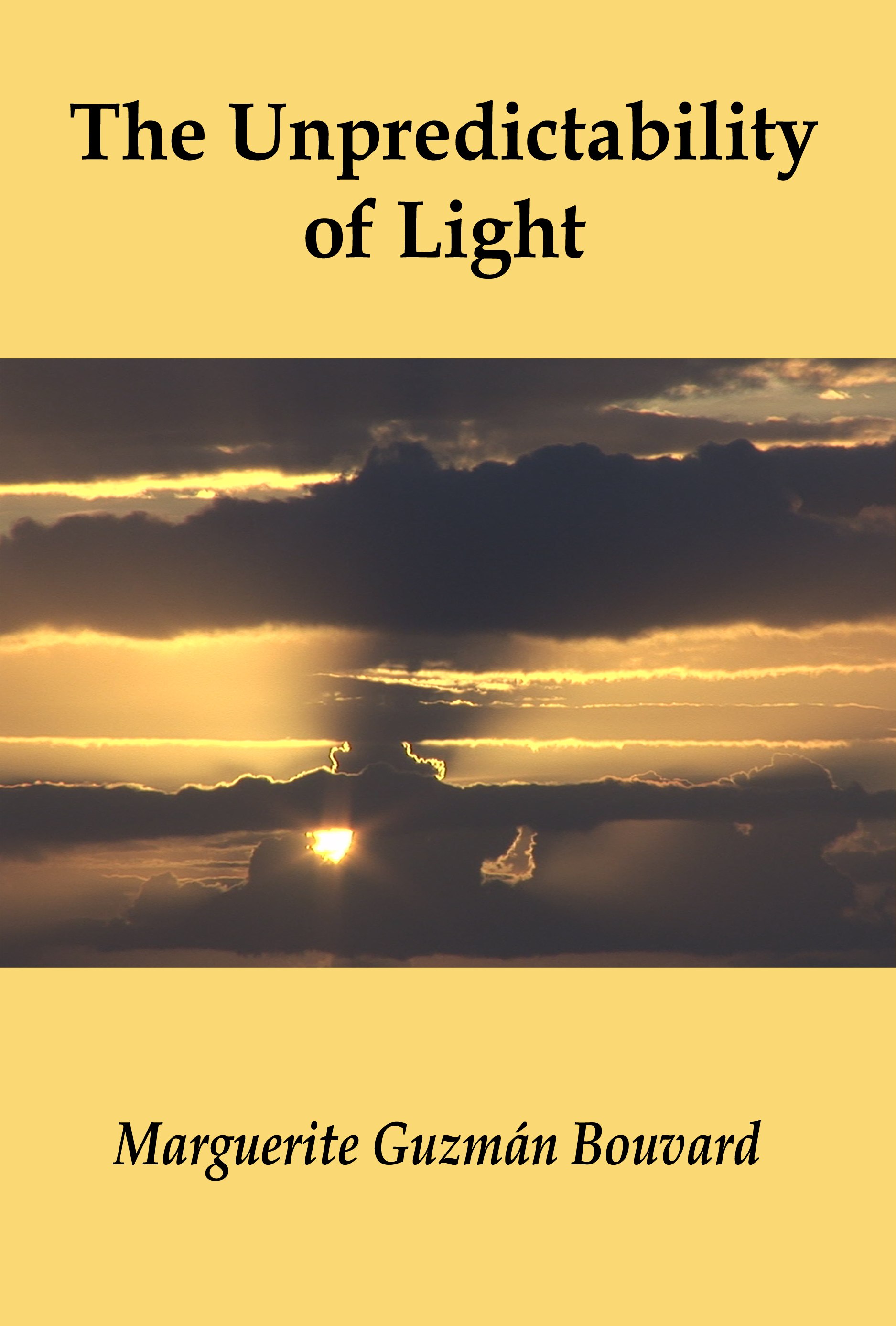 Marguerite Guzmán Bouvard's unpredictable journey begins in pre-Castro Cuba, wends its way into Provence and ends in a cathedral. Equally at home in yesterday, today, and tomorrow, the warm characters in the poems of The Unpredictability of Light illuminate their worlds in textured reds, yellows, and blues.
Sample Poems by Marguerite Guzmán Bouvard
"Marguerite Guzmán Bouvard's nourishing poems and spirit are woven carefully and with insight into all aspects of the human journey. This generous poet, champion of our connectedness, helps make our 'our present time more bearable' and lifts us up. This is a wonderful book."—Naomi Shihab Nye
"Full-hearted and rich in spiritual insight, Marguerite Guzmán Bouvard's poems combine the everyday world with the ineffable. She writes of loss and its aftermath in ways that surprise and heal, gently and insistently urging us to accept the challenge of being 'what you were meant to be.' I am grateful for the work she has produced in this new collection."—Floyd Skloot
Marguerite Guzmán Bouvard was for many years a professor of Political Science and director of poetry workshops at Regis College, and has been a writer in residence at the University of Maryland. She is multidisciplinary and has published 16 books, including 6 books of poetry, and numerous articles in the fields of Political Science, Psychology, Spirituality, Literature and Poetry. Both her poetry and essays have been widely anthologized. She has received fellowships at the Radcliffe Institute and the Wellesley College Center for Research on Women and grants for her poetry from the Puffin and the Danforth foundations. She is a Resident Scholar at the Women Studies Research Center, Brandeis University.
ISBN: 978-1934999400, 128 pages, $19.00