Anatomy of a Shape-Shifter, Poems by Stacia M. Fleegal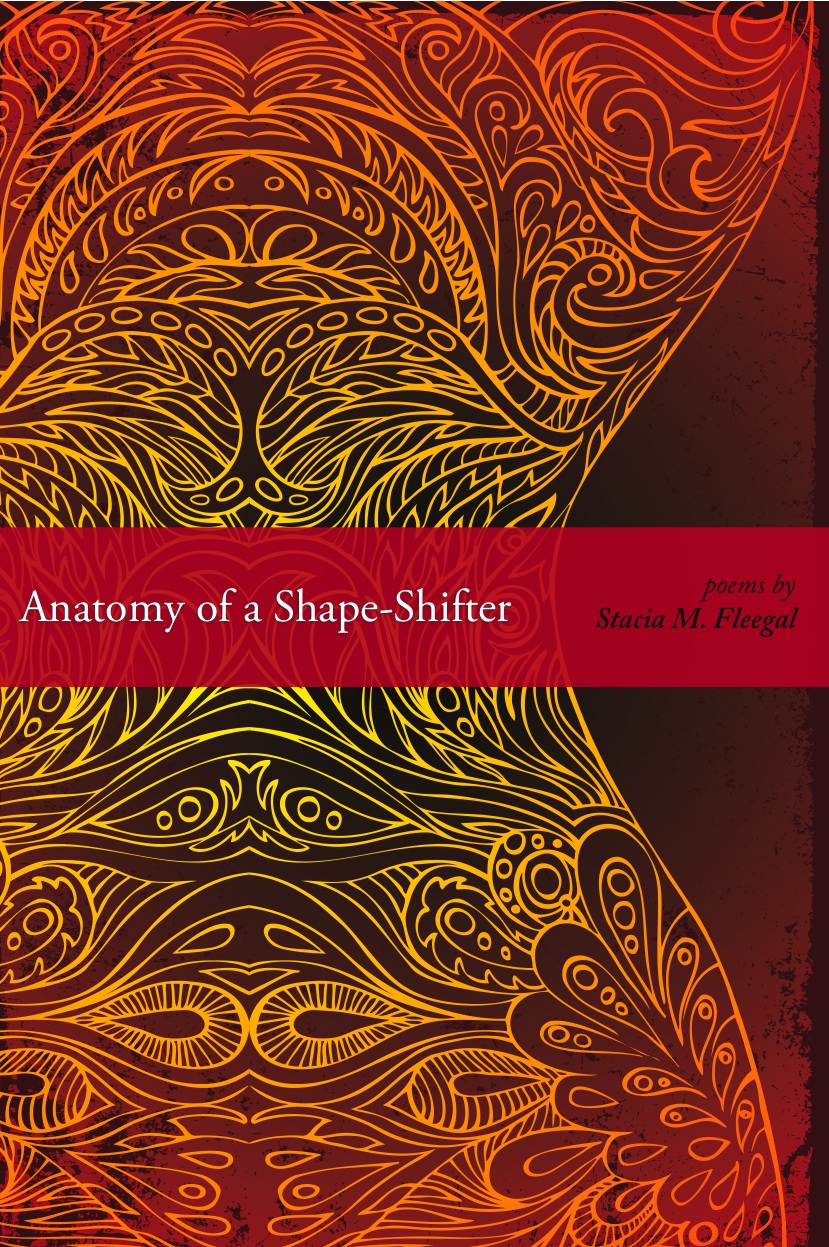 The poems of Stacia M. Fleegal's Anatomy of a Shape-Shifter are constantly taking different forms, all physical, palpable yearning for the body and its animating spirit.
Sample Poems by Stacia M. Fleegal

"Stacia Fleegal makes a stunning debut with Anatomy of a Shape-Shifter. Her poems are fearless in their approaches and language, muscular in their music, savvy in their psychological observations, sexy and thoughtful at the same time. In her energetic sonnets and her own dazzling nonce forms the protean speaker changes shape as she follows the contours of growing identities and developing bodies. Her subjects are passion and childhood, passion and womanhood. Here is a poet of consummate craft and candor who will distinguish herself immediately among her generation of poets with this first volume." —Molly Peacock, author of The Second Blush
"With a ferocious elegance, with a mind made of pleasure, Stacia Fleegal's poems hurt beautifully, their formal remonstrations and excavations artful. This is song, and singing along to the off-key wordlessness of memory, the iambs earned, the fathers and mother and lovers and sister gathered together where they belong at last, in scintillating poems."—Alan Michael Parker, author of Elephants & Butterflies
"'[T]he anatomy of/a kiss is more than mouths,' states Stacia Fleegal's narrator in her courageous and smart debut collection. This narrator also knows that the body is more than flesh, family is more than relation, and language is more than what we say to one another. These vital and startling poems navigate the difficult spaces of our lives, the 'gutsy, fist-bitten desire' of bodies, turning complicated experience into living, breathing objects, beautifully rendered and unforgettably accurate." — Aaron Smith, author of Blue on Blue Ground
Stacia M. Fleegal is also the author of Versus (forthcoming from BlazeVOX) and the chapbooks The Lines Are Not My Friends (second place, 2009 Cervená Barva Press chapbook competition) and A Fling with the Ground (Finishing Line Press, 2007), and is a 2009 Pushcart Prize nominee. Her poems have appeared in Fourth River, Inkwell, Comstock Review, Earth's Daughters, The Louisville Review, 42opus, and many others. She is co-founder and editor of both Imaginary Friend Press (www.imaginaryfriendpress.com) and Blood Lotus literary journal (www.bloodlotusjournal.com).
ISBN 978-1936370146, 80 pages, $18.00