Recover, Poems by Allison Joseph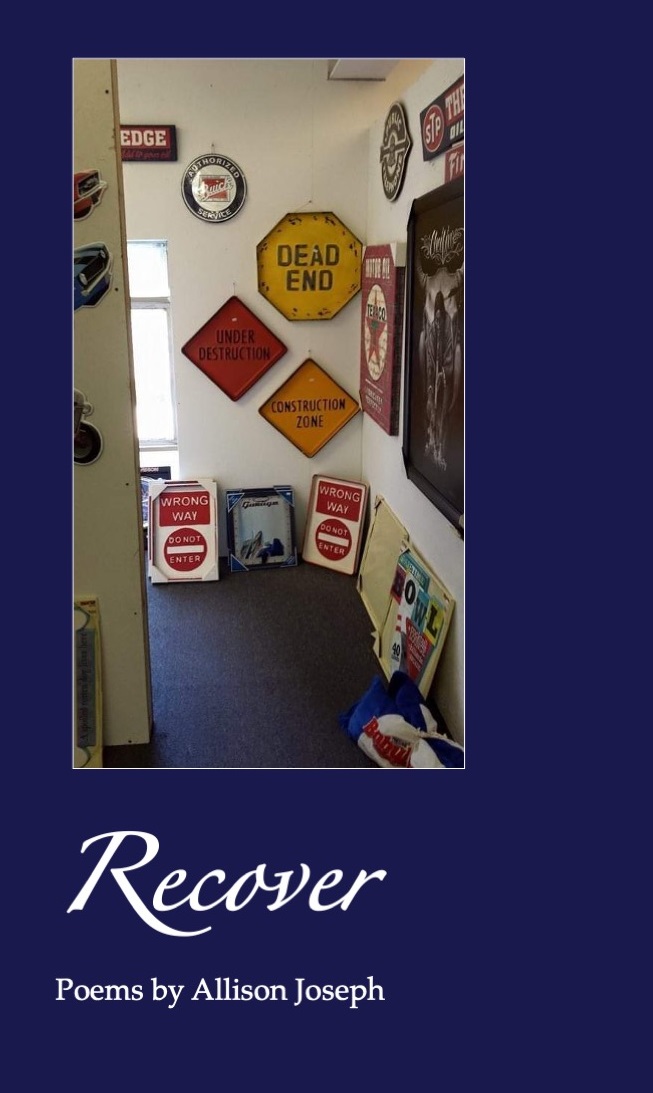 Intact no matter how I crumble,
my learning comes inside the fray.
Allison Joseph's poems always seem graceful and effortless, but within their sure crystalline surfaces is the churn and crash of life itself, never certain, never complete, ceaseless in its search and flow.
Sample Poems by Allison Joseph

Praise for Allison Joseph
"A force to be reckoned with in these direct, powerful poems. We know where she stands and why, and she welcomes us on the journey through these pages with humor, humility, and grace." –Jim Daniels
"Full of laughter, generosity, intellect, and deep questions about the trap of female beauty, particularly African-American beauty."—Denise Duhamel
Allison Joseph lives in Carbondale, Illinois, where she directs the MFA Program in Creative Writing at Southern Illinois University.
Born in London, England to parents of Caribbean heritage, Allison Joseph grew up in Toronto, Canada, and the Bronx, New York. A graduate of Kenyon College and Indiana University, she serves as poetry editor of Crab Orchard Review, the publisher of No Chair Press, and the director of Writers In Common, a writing conference for writers of all ages and experience levels. In 2014, she was awarded a Doctor of Letters honorary degree from her undergraduate alma mater, Kenyon College.
Her latest full-length book of poetry, Lexicon, was published by Red Hen Press in 2021. Lexicon was the winner of the Best Poetry Book of 2021 Award from Poetry by the Sea: A Global Conference. Her previous volume, Confessions of a Barefaced Woman (Red Hen Press, 2018), was chosen as the Gold/First Place Winner in the poetry category of the 2019 Feathered Quill Book Awards and was also a 2019 nominee in the poetry category of the NAACP Image Awards.Confessions of a Barefaced Woman was also a 2019 finalist for both the Montaigne Medal and the Da Vinci Eye Book Award, sponsored by the Eric Hoffer Book Awards.