Distant Glitter, Poems by Erin Murphy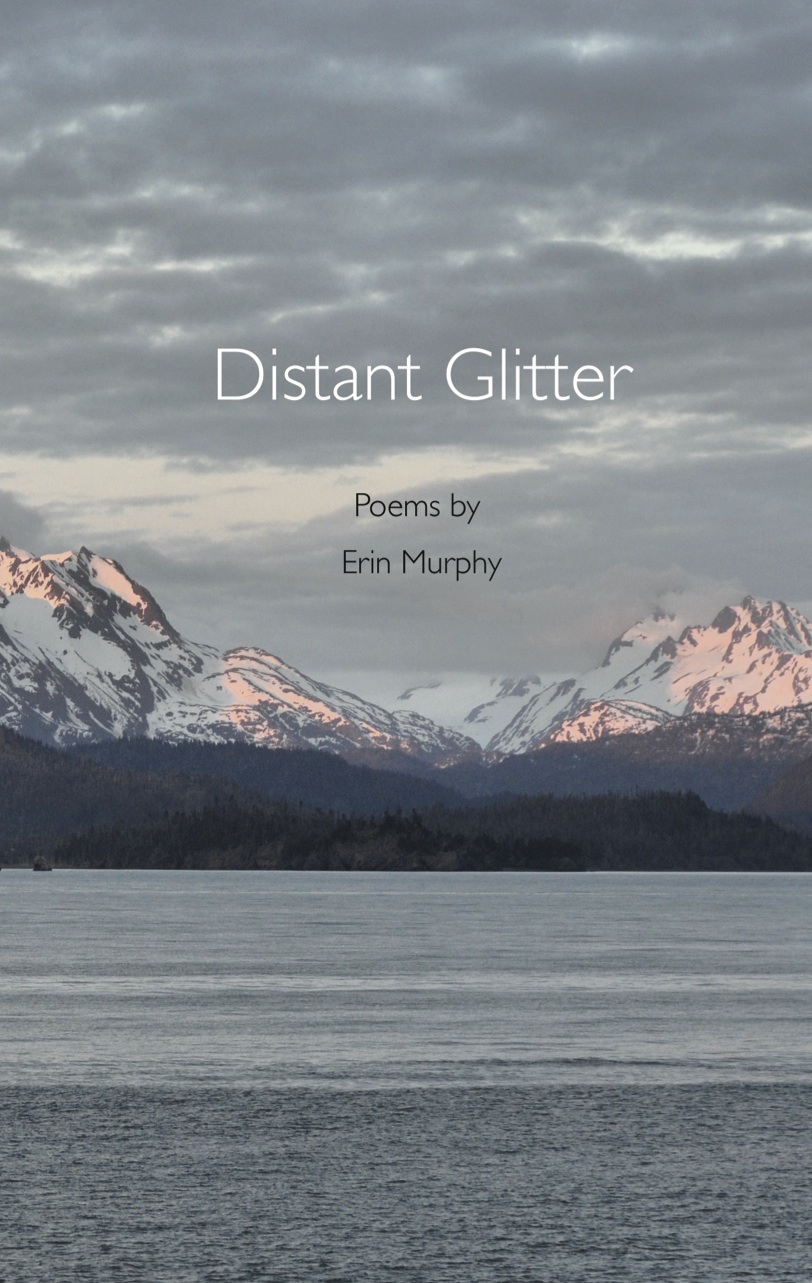 Erin Murphy's taut new collection, Distant Glitter, is devastating in its casual economy, evoking worlds with a brief, sure sketch.
"Erin Murphy writes poems of serious play, and her stunning new collection, Distant Glitter, is filled with the joyful music of meditation and invention. Murphy's is a poetry that refuses to stand still, that embraces tradition even as it finds a way to twist old forms into delightfully new shapes. Her ingenuity is grounded in trust-she believes language can lead us to insight. Time and again she brings us face to face with ordinary devastation, the daily tragedies and losses that accumulate in every life. And without fail she rescues her readers from the recognition of emptiness, from Stevens' 'the nothing that is,' by offering up the thrilling and redemptive rewards of the imagination. What a pleasure this poetry is."-James Harms
"If, synaesthetically speaking, music can be said to shine, Erin Murphy has accomplished the feat. The music of our English language is integral to the sense of these poems, whose inventive and glittering formal manifestations are as pleasing to the mind as their sounds are to the ear. The weightiness of the subjects--heartbreak, loss, death, damage of all persuasions--is beautifully counterbalanced by the considerable light and harmony of their rendering, making of this book a wonderful pleasure to savor."-Sidney Wade
"Distant Glitter should be read lying in a hammock. It's full of the joy of motion. It's also full of fibers and rot and color and games, of wings and scents, of text-messaging, and the 'ropy belly fur/ of a river-loving dog.' These poems are our ordinary lives, seen through a fine lens of love and imagination. I'm charmed by the play of Erin Murphy's sharp mind over our language. But within that play, these poems touch me. They bring my attention to the joy of family and marriage as well as all the hard news of our lives. They make me glad I read them."-Fleda Brown
Erin Murphy is the author of four previous collections of poetry: Word Problems, Dislocation and Other Theories, Too Much of This World, and Science of Desire. With Todd Davis, she is co-editor of Making Poems: 40 Poems with Commentary by the Poets. Her awards include the Normal School Poetry Prize judged by Nick Flynn, a Dorothy Sargent Rosenberg Poetry Prize, the Foley Poetry Award, the National Writers' Union Poetry Award judged by Donald Hall, and fellowships from the Pennsylvania Council on the Arts, the Maryland State Arts Council, and the Virginia Center for the Creative Arts. Her work has been featured on Garrison Keillor's The Writer's Almanac, and her poems and creative nonfiction essays have appeared in numerous journals and anthologies, including 180 More: Extraordinary Poems for Every Day, edited by Billy Collins (Random House), The Art of Losing, edited by Kevin Young (Bloomsbury), and The 2009 Best of the Net anthology, judged by Patricia Smith. She is associate professor of English and creative writing at the Pennsylvania State University, Altoona College, where she received the Alumni Award for Excellence in Teaching. Website: erin-murphy.com.
ISBN 978-1625490322, 90 pages, $18.00