Saint Sinatra, Poems by Angela O'Donnell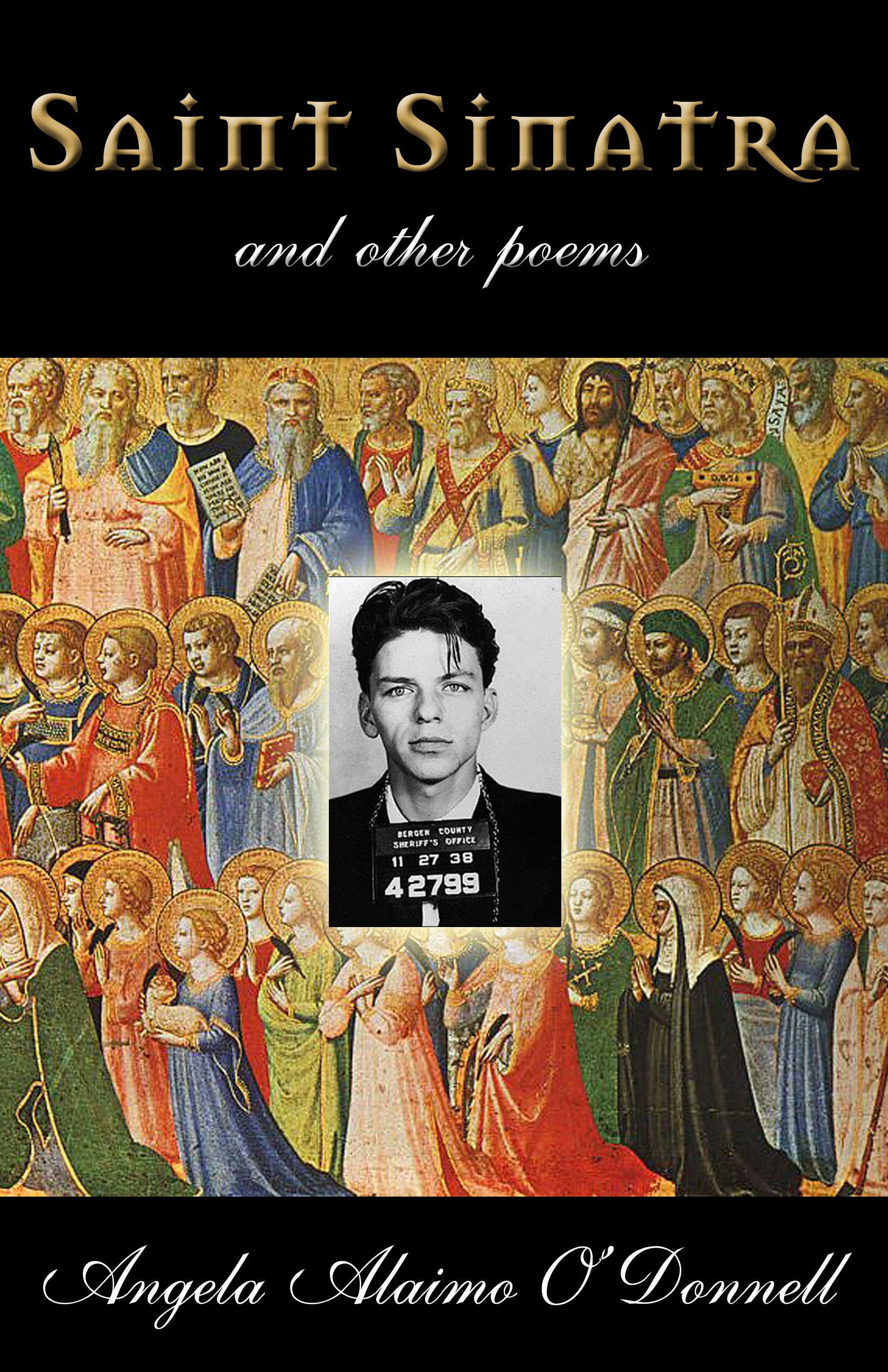 The poems of Angela O'Donnell's Saint Sinatra swing and shimmer with the beat, the yearning, the soul of a great singer: their music gestures at deeper harmonies.
Sample Poems by Angela O'Donnell
"These are extraordinary poems, lucent, crafted, a-shine with life! O'Donnell's book is a hymn of praise that celebrates the least as well as the greatest, the secular and the holy, art and reality, 'the maker and the made.' Placed strategically throughout the book are six poems of 'heresy,' because nothing is simple here: firm in its faith, Saint Sinatra sings, and sings all things. I do not exaggerate: this book took my breath away."--Kelly Cherry
"In Saint Sinatra, O'Donnell offers-with textured terms, savory wit, and estimable learning-an exhilarating hagiography, one that insists that whatever it is we choose to become, we begin here in the midst of our heavy-laden days, and together."--Scott Cairns
Angela Alaimo O'Donnell teaches English, Creative Writing, and American Catholic Studies at Fordham University in New York City where she also serves as Associate Director of the Curran Center for American Catholic Studies. She has published two chapbooks, Mine (2007 Finishing Line Press) and Waiting for Ecstasy (2009 Franciscan University Press) and a full-length collection of poems, Moving House (2009 Word Poetry). O'Donnell's poems have appeared in many journals, including America, Bearings, Christian Century, Comstock Poetry Review, Concho River Review, First Things, Die-Cast Garden.com, Hawaii Pacific Review, New Texas, Pedestal Magazine.com, Potomac Review, RUNES: A Review of Poetry, Windhover, and elsewhere. She has been nominated for a Pushcart Prize, The Best of the Web Prize, and was a finalist for the Foley Poetry Award, the Elixir First Book Award, and the Mulberry Poets & Writers Award. O'Donnell lives with her husband in Bronxville, NY.
ISBN 978-1936370351, 100 pages, $19.00