Moving House, Poems by Angela Alaimo O'Donnell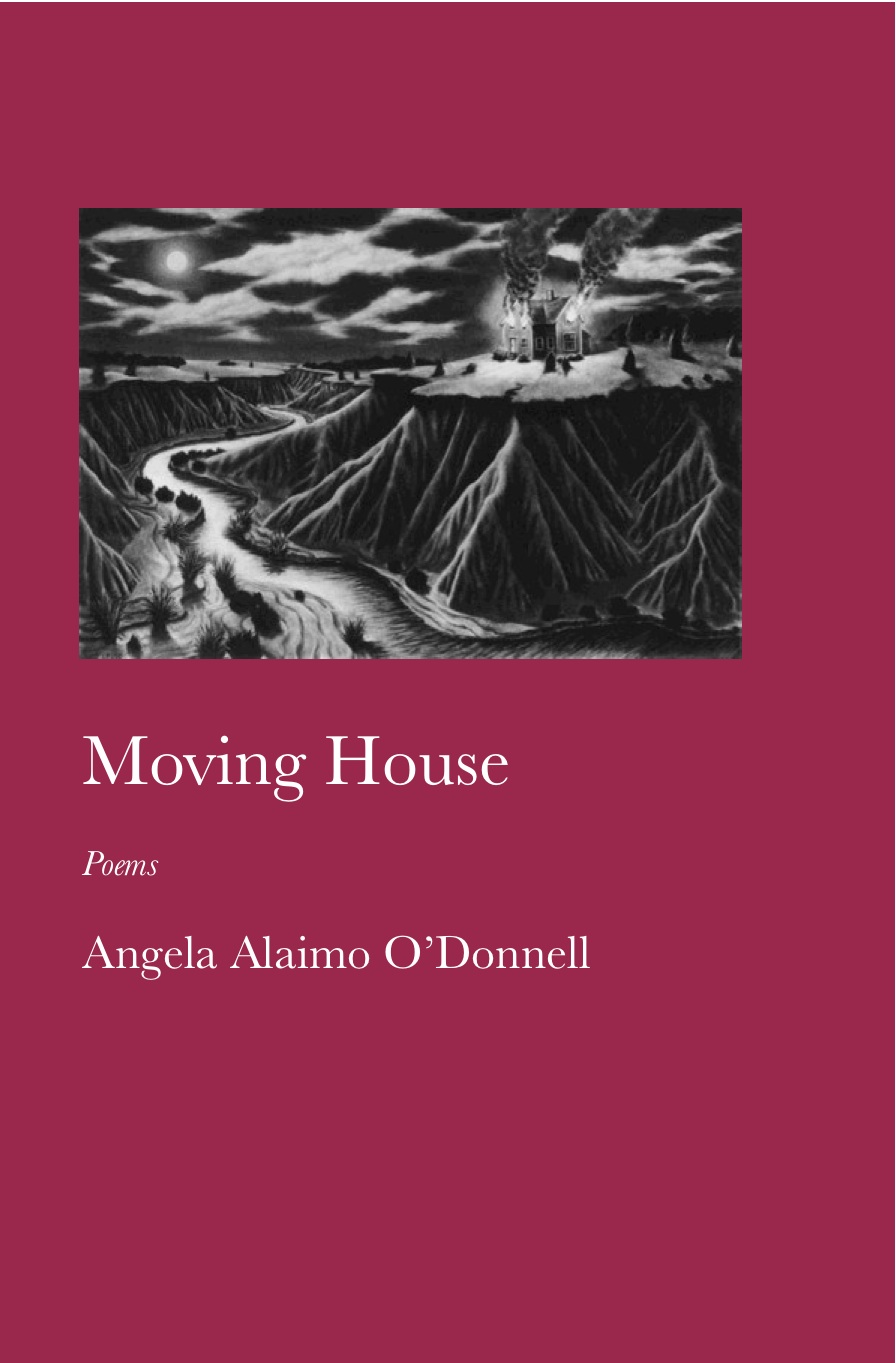 Angela Alaimo O'Donnell's Moving House is a book of dark, defiant memory: "We lived and died by stories in that house." These spare, taut poems evoke their stories with powerful economy.
Sample Poems by Angela Alaimo O'Donnell
"There is more than a touch of Elizabeth Bishop in these carefully constructed poems by Angela Alaimo O'Donnell. A quiet, but profound power is released in poem after poem as the poet exercises her talent for finding the unexpected blessings secreted within all the moments of our lives—even those that are most quotidian. From the tiny 'pleasure of slicing celery' to the 'tornado that ripped/ the roof off your life,' O'Donnell's poetic world is continually replenished by a spiritual omnipresence that manifests itself as ordinary and domestic, but is nothing less transformative than grace."—Kate Daniels
"In Moving House, her aptly-named first book of poems, Angela Alaimo O'Donnell demonstrates both her versatility and her mettle, flint-fiery and tender by turns. Here is a collection of grace-filled, gritty, vulnerable lyrics, rife with surprises at every turn, inscribed in a language we quickly come to trust. Here is the record of someone who has been through the fire and the pit, and emerged—thanks to a fierce wit and a hard-won faith—whole and healing. Hers is a welcome addition to the great tradition of religious poets, writing in an idiom we will recognize, a voice as much at home with Dante as with Melville and Van Gogh."—Paul Mariani
Angela O'Donnell teaches English, Creative Writing, and American Catholic Studies at Fordham University in New York City where she also serves as Associate Director of the Curran Center for American Catholic Studies. A former resident of Baltimore, O'Donnell taught at Loyola College for 18 years before moving to New York. Her chapbook, MINE, was released by Finishing Line Press in 2007. A second chapbook, Waiting for Ecstasy, was published by Franciscan University in 2009. Her poems have appeared in many journals, including America, First Things, Christian Century, Comstock Poetry Review, Concho River Review, First Things, Die-Cast Garden.com, Hawaii Pacific Review, New Texas, Pedestal Magazine.com, RUNES: A Review of Poetry, Windhover, and Xavier Review. She has been selected as a finalist for the Foley Poetry Award, the Elixir First Book Award, and the Mulberry Poets & Writers Award. O'Donnell lives with her husband in Bronxville, NY and in some proximity to their three college-age sons.
ISBN 978-1934999721, 98 pages, $18.00