The Empty House, Poems by Faith Shearin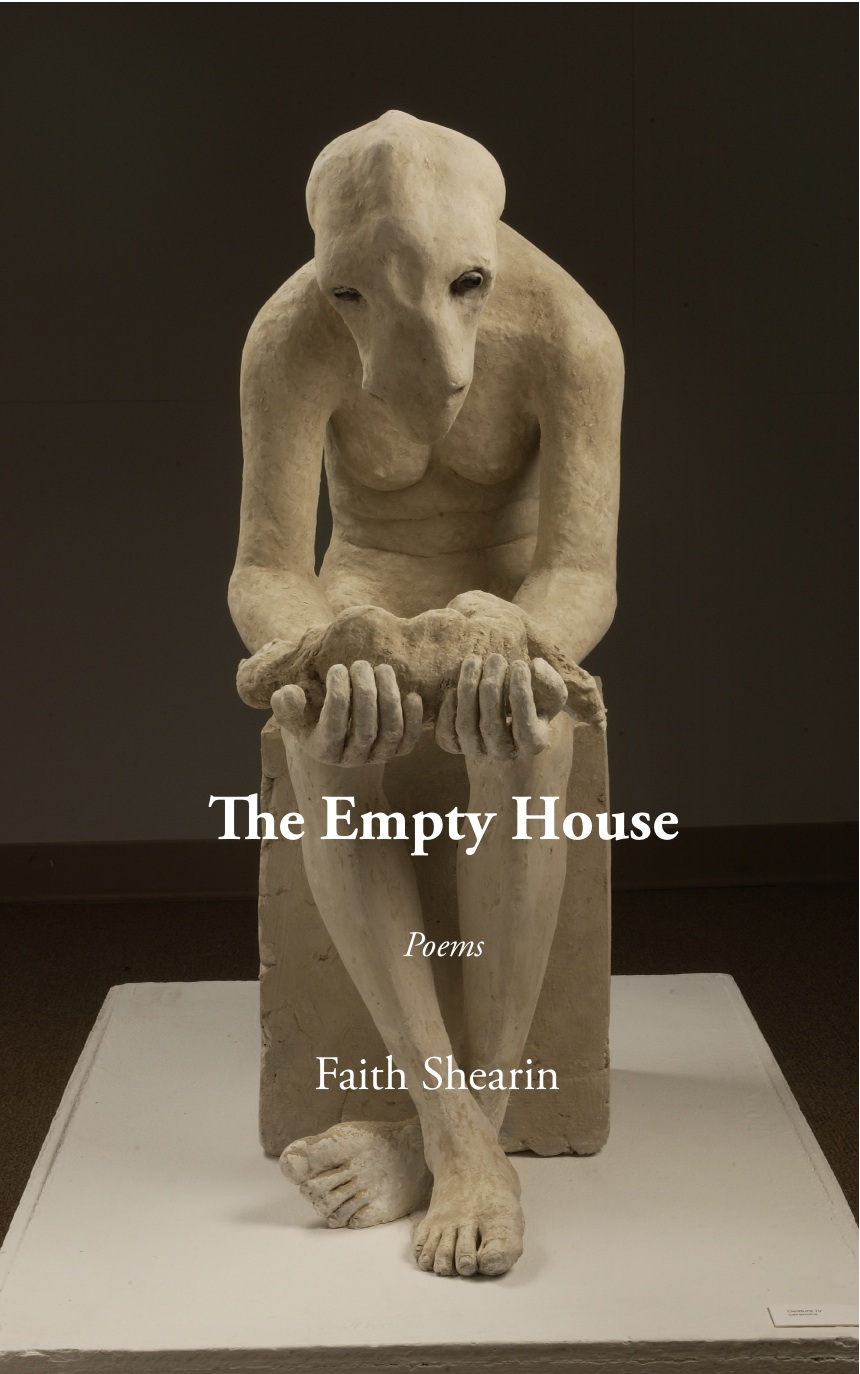 Faith Shearin's The Empty House is a book of transitions, of comings and goings, of walks through memory and hope: "I have lived in many houses/ I did not own or tend them; I was just/ passing through/already in the next place/before I left the first." These skillful poems invite the reader on the journey they evoke.
"In The Empty House, Faith Shearin confronts life's gains and losses, arrivals and departures, lessons learned and forgotten—in such original dramas that the entire book has a magic about it. She casts this spell not just through her remarkable images, or calm, penetrating voice—there is a vision here that is wise about both joy and pain." —John Skoyles, author of A Little Faith and Permanent Change
"In her new poems of life-giving elegance, Shearin summons family—immediate and ancestral—in close as the beat of a fetal heart in the womb. One hears in each of her lines, at once conversational and mystical, a thumming that quiet, that sure. She writes: 'It is a mystery / how babies are shaped: their souls like breath / in a tree.' By the end of The Empty House the reader has come to recognize the poet's nearby voice as that of a spiritual neighbor."—Frannie Lindsay, author of Lamb and Where She Always Was
"The poems in this second collection probe the psyche of today's sardonic ephemera in the lives of people existing behind dark windows. Faith Shearin writes with southern grace and Parisian aplomb. Who else in contemporary American poetry could have penned such startling lines: 'Once I had a canopy bed in which / I was colonial; I imagined being bled by leeches'? We are fortunate, indeed, to have her reside in this era."—Nick Carbó, author of Andalusian Dawn
Faith Shearin's first book The Owl Question won the May Swenson Award. Her poems also appear in Sweeping Beauty -- Contemporary Women Poets Do Housework. Shearin has been a visiting writer at Interlochen Center for the Arts, Carver Center for theArts and American University. She lives with her husband and daughter in North Carolina.
ISBN: 978-1934999370, 88 pages, $18.00