Fragments of the Natural, Poems by Alan Albert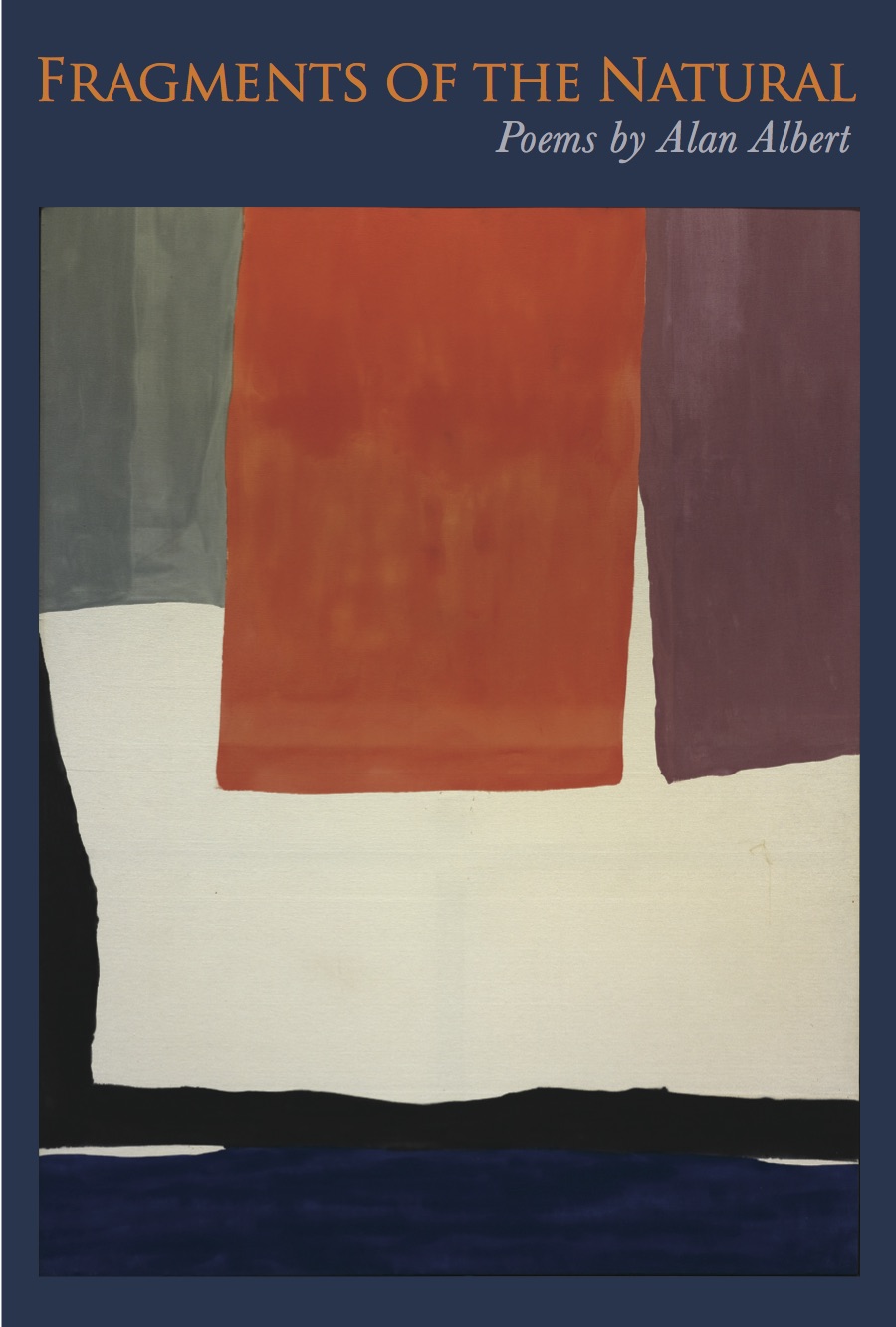 The elegantly-crafted lines of Alan Albert's Fragments of the Natural make these poems special artifacts indeed, fragments we have shored against the ruin of the world.
"With their cloudless grace, Alan Albert's poems convey a dazzling reverence. His themes may be common among the celebrated and noble poems that 'weigh more,' but his voice is as light as a Saturday morning breeze—a swift, capable draft that will hold almost anything aloft. The reader can only open the window, look up, admire them as they dance like kites."--Frannie Lindsay
"In Alan Albert's poetry, misery has a quicksilver quality. It might turn up anywhere, and seems to want to be everywhere. This inspires in the poet a mordant humor, a deadpan wit, and an oblique angle of vision from which he measures loneliness and loss. But as one's eyes adjust to this vision, something else emerges. You feel it, for example, when the poet says his son at age three gave off a light that came 'from inside of him and flowed through his skin into the air.' This is also an apt description of the poetry in this book. These 'fragments of the natural' give off slivers of light in which tenderness ultimately becomes palpable and love becomes worthy of our trust."--Fred Marchant
"Alan Albert's poems are moving and authentic. They are also original and ingenious. They have strikingly imaginative exordiums, uncanny, unlikely, surreal turns, and are informed by a vision that is at once oblique and absolutely clear. And these elements are handled in such matter-of-fact tones, with such naturalness and inevitability of expression, that we are never when we read them not surprised, and always when we read them in the presence of something unique and marvelous."--Vijay Seshadri
Alan Albert's poetry has appeared in numerous publications, including The American Poetry Review, Kansas Quarterly, The Mississippi Review, and Poetry East. An audio recording of his poem on divorce, Coats, was published in the online journal, The Cortland Review. He has been a finalist and semi-finalist in the Massachusetts Cultural Council Artist Fellowship program, and has been First Prize winner in the Annual Boston University Alumni Poetry Competition and the Worcester County Poetry Association Competition. He has been awarded Artist Residencies at The Vermont Studio Center in Johnson, Vermont, and at the Banff Centre in Alberta, Canada. Albert works as clinical psychologist in Newton Centre, Massachusetts. He lives with his partner, Susan Nisenbaum Becker, in Dedham, Massachusetts.
ISBN-13: 978-1625491602, 66 pages, $17.00