Survivors' Picnic, Poems by Debra Bruce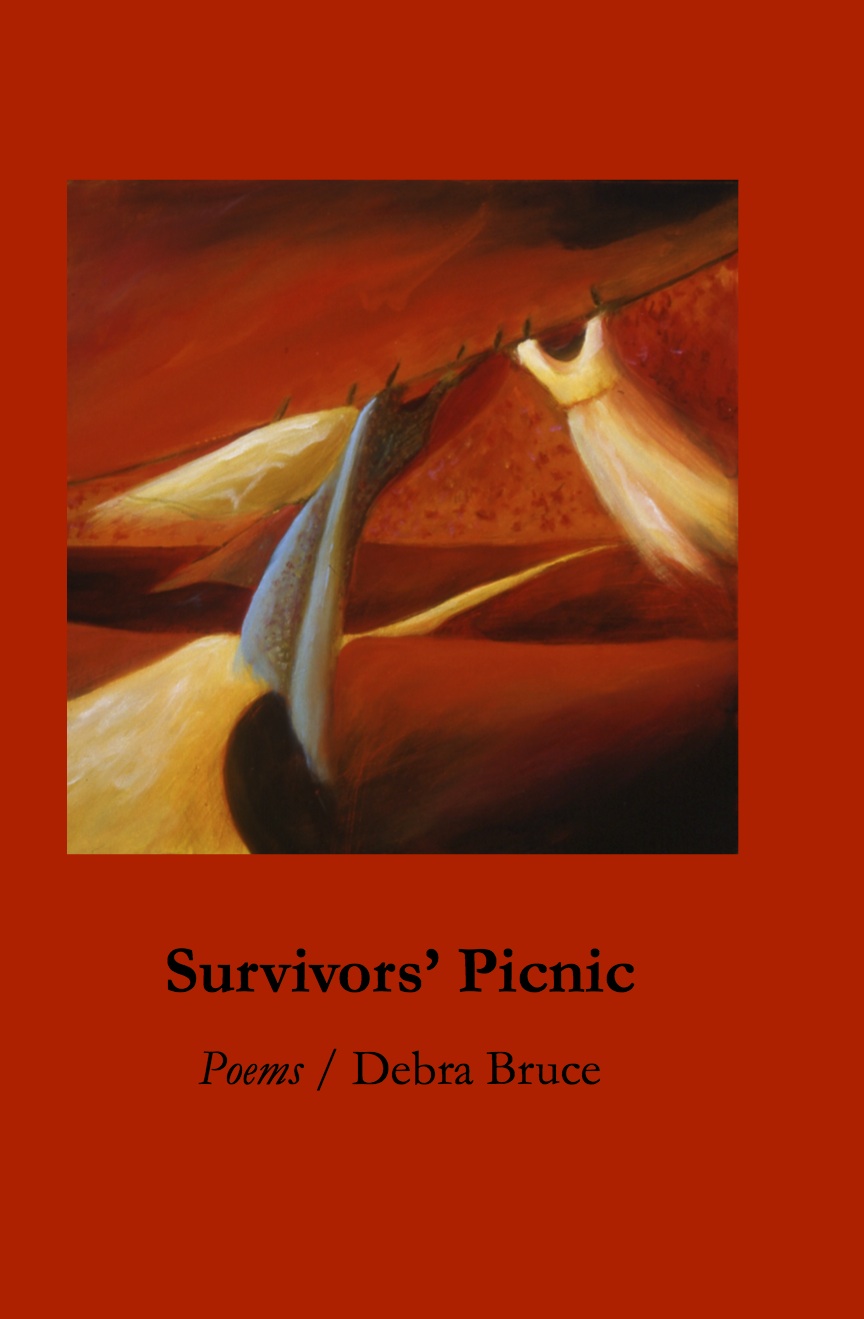 The rich lyrics of Debra Bruce's Survivors' Picnic are sensual in their caress of the world, their music tinkling and cascading over their lines in a gentle fall.

Sample Poems by Debra Bruce

"Survivors' Picnic is full of generous poems, their rifts loaded with ore. From pithy narratives to evocative lyrics, these are poems that can take us out of ourselves, by a poet who has learned her art, who knows that poetry is song at heart. Brava, Debra Bruce!"—Annie Finch

"Debra Bruce's poetry is a secret treasure—to be discovered and read and re-read. Every lover of language can partake of Bruce's passionate picnic."—Molly Peacock

Debra Bruce is the author of three previous books of poetry, Pure Daughter and Sudden Hunger, both from the University of Arkansas Press, and What Wind Will Do, from Miami University of Ohio. She has received awards from the National Endowment for the Arts, the Illinois Arts Council, the Poetry Society of America, and Poetry magazine. The poems in this book have been published widely in journals including The Atlantic, Poetry, and Prairie Schooner. Originally from Albany, New York, she lives in Chicago.
ISBN 978-1936370993, 80 pages, $18.00