Mother's Maiden Name, Poems by Anne Colwell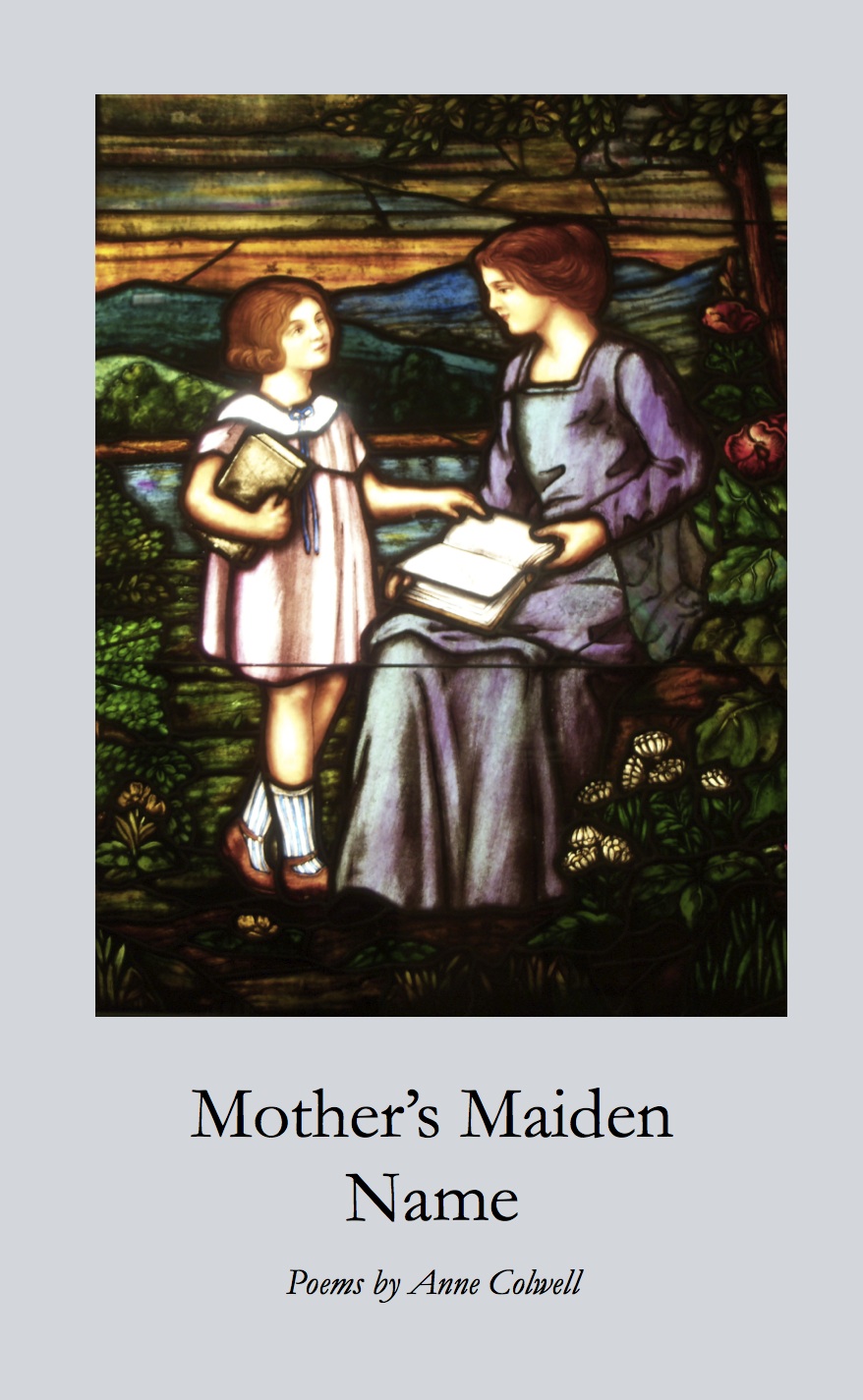 Fragments of memory become the meters by which a life is marked in Anne Colwell's Mother's Maiden Name, artfully sculpted, intensely felt.
"Pressing words into our palms, Colwell details 'the pain brought...from somewhere beyond this canvas': a father's fizzled dreams, a mother's addiction, the artist's awareness of the 'the almost.' An ekphrastic poem's speaker wonders, 'What do you need me to be?' Colwell doesn't need to ask this question herself. She knows what we need her to be: a witness for 'where we're going or where we've been,' the voice that says, 'There.'" --Erin Murphy
"Anne Colwell's poems steam and scorch, pulsing with stars, fish, birds, blood, and seawater as they track the moments of familial connection and disconnection that underlie the 'disordered passion of living.' Terse and expansive, tough and tender, these hard gems 'cut deep' but also shine." --Meredith Davies Hadaway
"Anne Colwell's newest book of poems, Mother's Maiden Name, is mesmerizing and haunting, alive with art and music, nature and longing, pleasure and ache. Her poetry springs forth from an exquisite hollow located somewhere between the corporeal and the ethereal, awash in the glorious dailiness of life. Her poems coax forth a new truth, a bodiless heat that thrums and purrs and burrows into your heart. She captures a liquid moment, distills it to its essence, then proffers it, two-handed, cupped and shining, a gift of 'gauzy sleep-slur' days, of 'sizzle-slick' nights, of a crooning 'lullaby/ice/suffer/suffice.'"—Mary Akers

Anne Colwell, a poet and fiction writer is an Associate Professor of English at the University of Delaware. Her work has appeared in several journals, including: California Quarterly, Mudlark, Evansville Review, Eclectic Literary Forum, Southern Poetry Review, Stickman Review, Poetry Bay, and elsewhere. Her first poetry book, Believing Their Shadows, appeared in 2010. Her critical book, Inscrutable Houses: Metaphors of the Body in the Poems of Elizabeth Bishop, was published by the University of Alabama Press in 1997. She received an Established Artist Award in Poetry and an Emerging Artist Award in Fiction from the Delaware State Arts Council. She lives in Milton, Delaware with her husband, James Keegan.
ISBN 978-1625490407, 90 pages, $18.00