Public Hearings, Poems by Richard Hague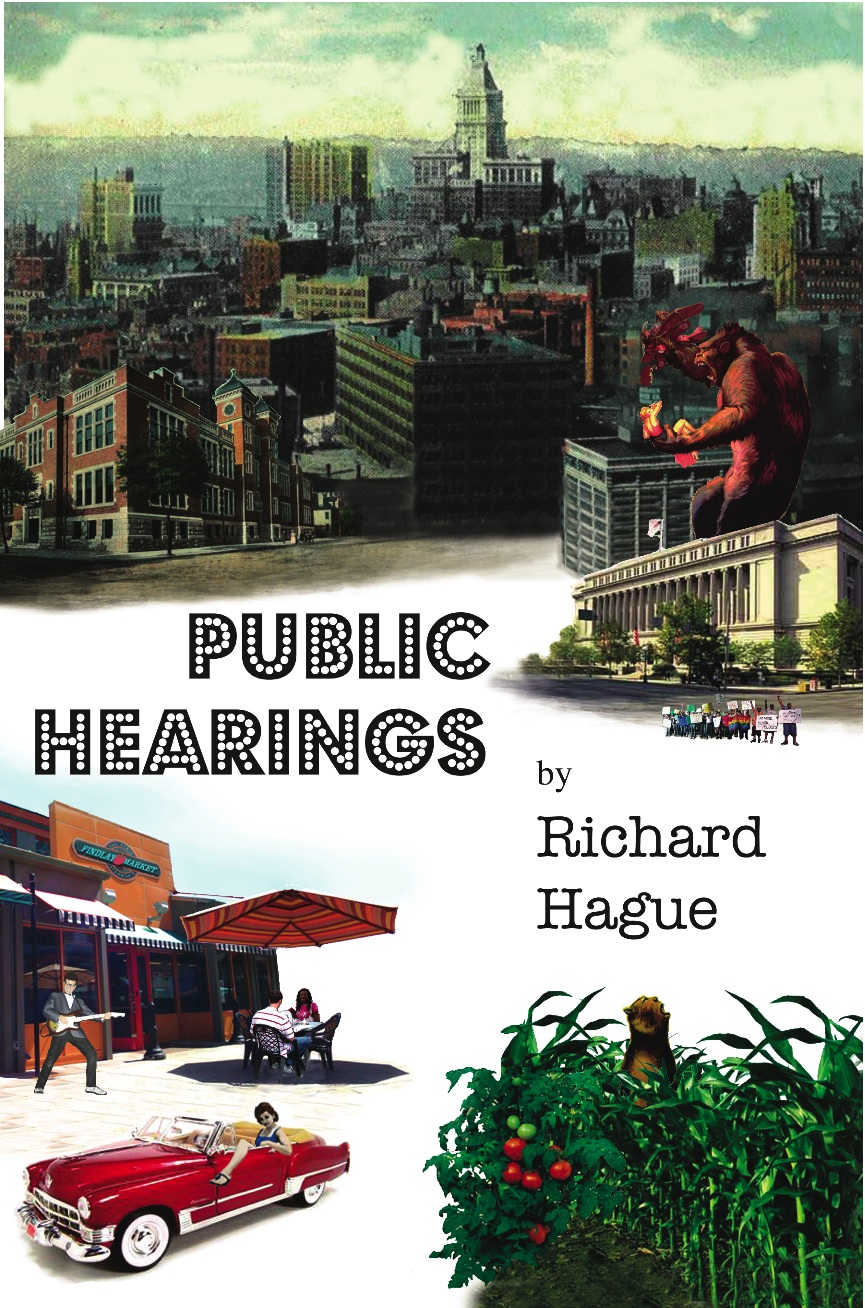 In Public Hearings, the quiet voice of Richard Hague turns to subjects demanding an outcry, and these resonate with his full-throated speech.
"Richard Hague is the quintessential American gadfly, which means that though he is a believer in our better angels, he also knows the importance of giving the Devil his due. For he knows, wisely, as William Blake knew, that the devilish impulse in us when at its best is that creative eros at odds with our own vested, self-serving interests that all too often paralyze the body politic of the soul. Whether in verse engagingly humorous, bawdy with the subversive nostalgias that inhabit the awkward, bitter-sweet Edens of our youth, or with a language replete with Whitman's democratic vision and hope for us, a hope rooted in Emerson and Thoreau, or in turn as a lyrical Pan at his pipe at play with and in love with the natural world: these are poems, pipings, musings, or, if you will, public hearings that would wake us from our sleep – which is to say, would wake us to who it is we might yet be to grow." –Robert Murphy
Richard Hague's previous collections of poems include Ripening (Ohio State University Press), Possible Debris (Cleveland State University Poetry Center), and Garden (Word Poetry). He lives in Cincinnati.
ISBN: 978-1934999646, 156 pages, $20.00