The Goddess of Gumbo, Poems by Kendra Hamilton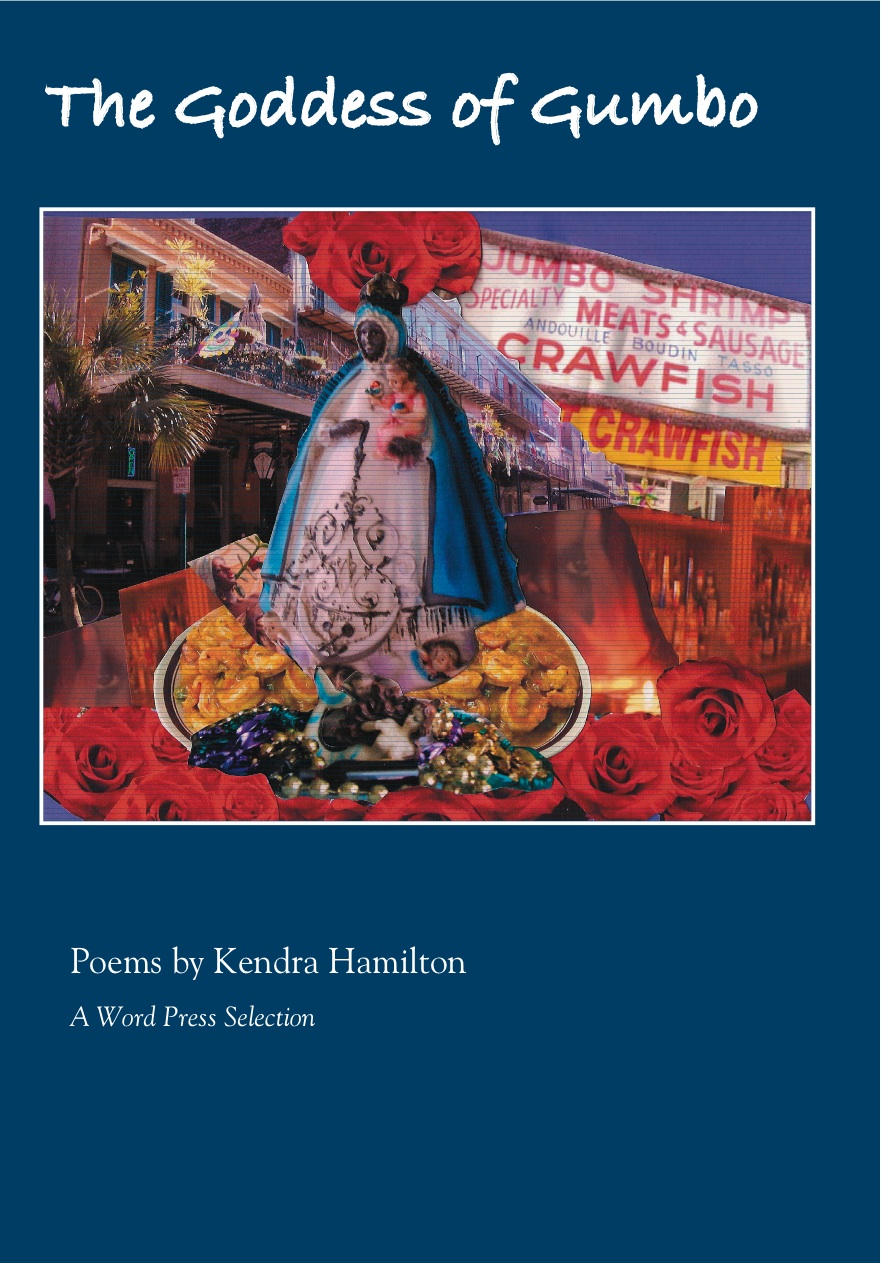 The Goddess of Gumbo, Kendra Hamilton's first collection of poems, is a spicy stew indeed. Blending elegant music, a sharp eye for the grace and fragility of human experience, and deep-set roots in the South, these poems announce Hamilton as an exceptionally talented, capable, and accomplished artist. You will not read a stronger or more distinctive debut collection of poems in a long, long time.
Sample Poems by Kendra Hamilton
Kendra Hamilton is an award-winning writer living in Charlottesville, Virginia. She holds an M.F.A. from Louisiana State University. Her personal essays have appeared in BrightLeaf: New Writing of the South and Southern Cultures; her poetry has been published in Callaloo, Shenandoah, The Southern Review, River Styx, Obsidian III, and the anthologies Bum Rush the Page: A Def Poetry Jam, The Best of Callaloo, and the forthcoming The Ringing Ear, an anthology of Afro-Southern poetry. One of only twelve Southern writers invited to the Spoleto Festival USA's forum on the Confederate flag, Ms. Hamilton has been featured on C-SPAN's BookNotes and has made several national radio appearances, including one in 2002 with former NPR anchor Bob Edwards. She is active with the Cave Canem collective, a workshop/retreat for emerging African American poets. And she's a frequent collaborator with artists from the disciplines of performance art, theater, and visual arts—most recently concluding work on "Water Table," a massive installation on the intersections of race, landscape, and culture featured at the 2004 Spoleto Festival USA.
ISBN: 1933456345, 80 pages, $17.00