Murmur, Poems by Shakiba Hashemi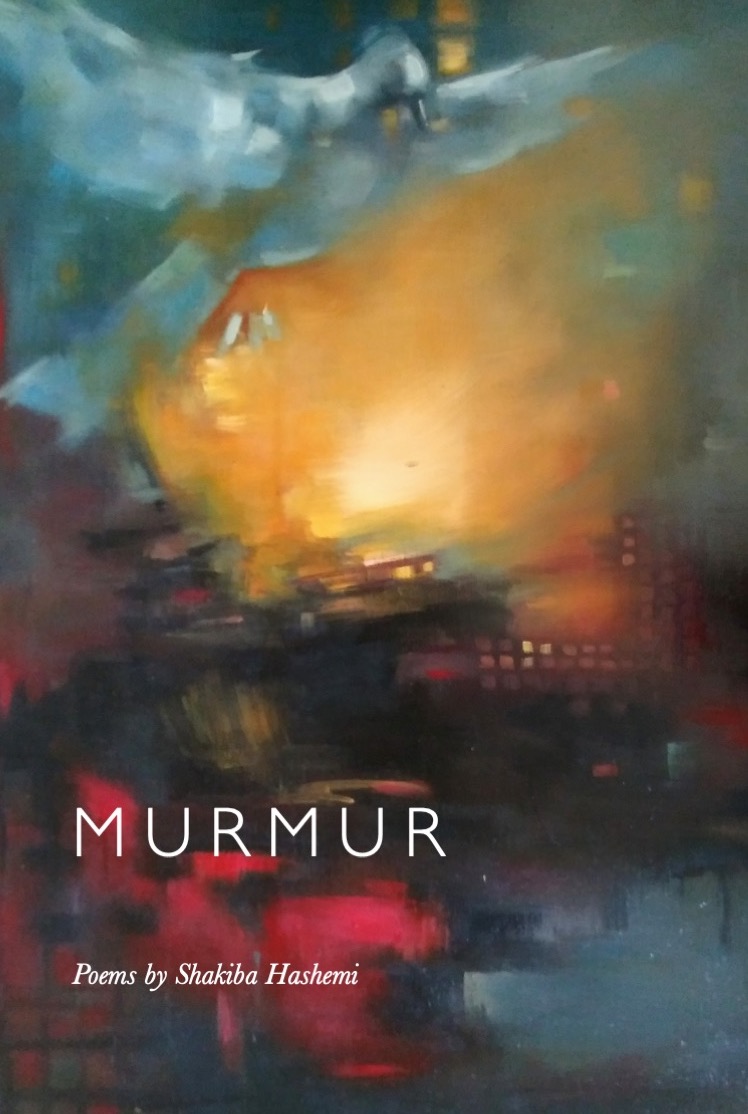 Murmur by Shakiba Hashemi explores the heroic quest of the human soul for truth and enlightenment from the moment the first breath is taken till the last. With the use of mythology and sacred allegories, these poems take the reader from the bowels of darkness to the lost deserts of doubt, in search of the promised land and the mountain tops.
Sample Poems by Shakiba Hashemi
"In these vibrant poems of nature, nostalgia, and culture, Hashemi exhibits a true talent for imbuing the world with authenticity, layered meanings, and linguistic beauty. But Murmur is so much more than that; it's also brimming with deep longing, pain, celebration, and the kinds of contrasts that speak to larger human truths. Filled with rich and accessible language, these poems are intellectually stimulating and emotionally engaging, written by someone with clear eyes and an open, curious heart."—John Sibley Williams
"Murmur is a prayer. A searching full of colors. Allusions to the church as nature—or perhaps, nature as the divine: with baptism by sky and leaves as stained glass, with lambs and doves, fire and blood. Here are offerings of lament and longing, songs that arrive with the recognition of the divine: 'I come to you, / unblessed and shunned,/ with a prayer / buried / under my tongue.' Shakiba Hashemi's poems revive scenes from myth and religion, but populated now with family histories and a lone searcher who is 'once more / lost in everything,' with God hiding 'beneath / the moonstruck eclipse / of moths.' As its titles tell us, Murmur is a Refuge, a Rising Hymn, a Rhapsody existing amidst Last Rites and Apocalypse."—Grant Hier
Shakiba Hashemi is an Iranian-American poet, painter, and teacher living in Southern California. She holds a BFA in Drawing and Painting from Laguna College of Art and Design. She is a winner of 2023 Best of the Net Award. Her work is forthcoming or has appeared in The New York Quarterly, Atlanta Review, Tipton Poetry Journal, Ibbetson Street Magazine, The Indianapolis Review, I-70 Review, Cream City Review, The Summerset Review, Roanoke Review, Third Wednesday, Collateral, The Inflectionist Review, and The New York Quarterly anthology Without a Doubt: Poems Illuminating Faith.
ISBN-13: 978-1625494443, 30 pages