A Memento Sent by the World, Poems by Marianna Hofer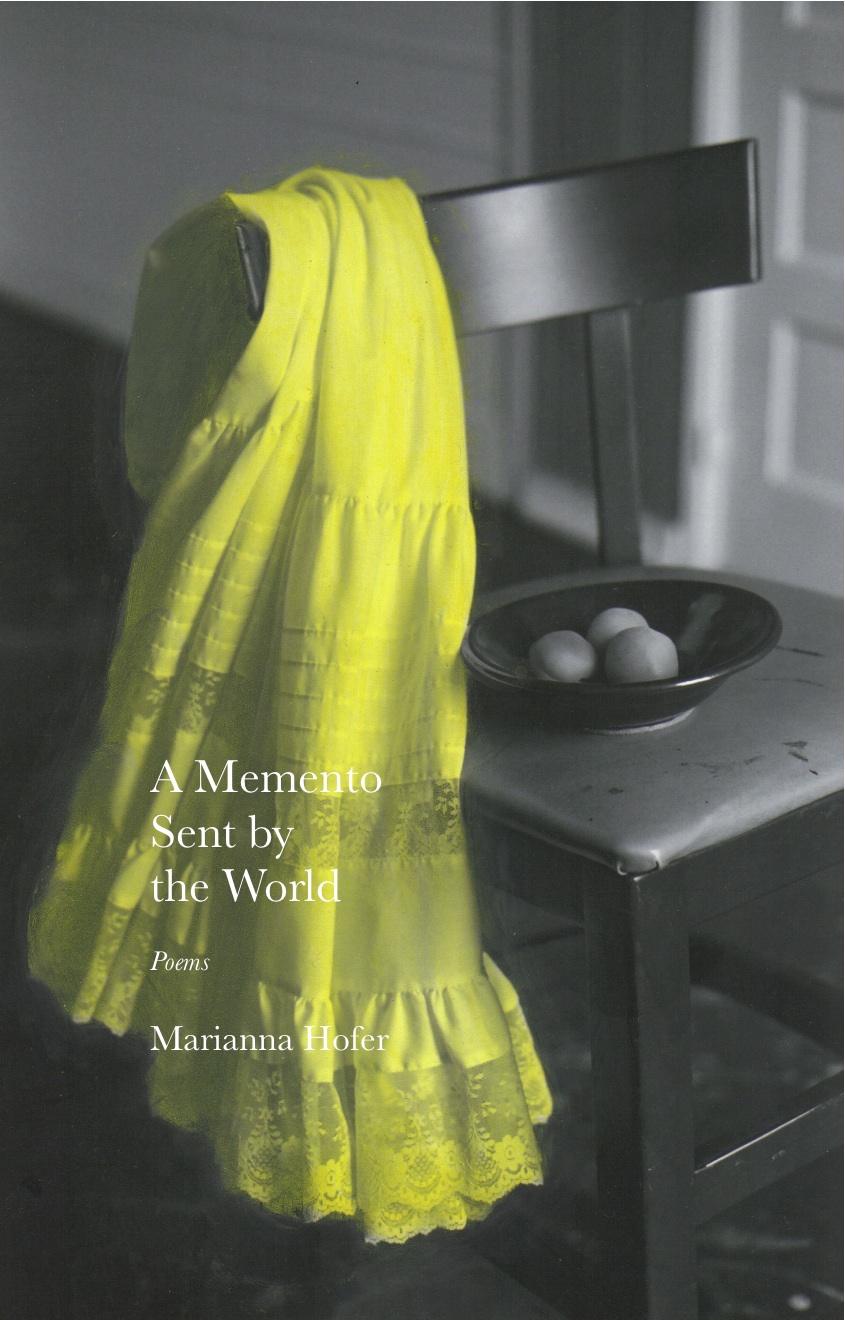 Marianna Hofer's scrupulous attention to the things of this world give her collection A Memento Sent by the World a careful grace. These expertly crafted poems, written with a photographic eye, quietly embody the world's substance with their solid rhythm and shape.
Sample Poems by Marianna Hofer
"At the end of 'Scenes from the New World,' the opening poem in Marianna Hofer's A Memento Sent by the World, she says, 'All you need do / is plunge in.' Indeed, these poems do take on life boldly, with 'Fearlessness,' as two titles indicate. And yet, behind that risk is a pervasive sense of melancholy, especially for love lost or longed for, in the small towns and windblown fields of Ohio. The middle section focuses on 'The Story of a Girl,' anonymous and poignant, too vital to give up but too experienced to hope for much. She seems much like the unnamed central character of the book's last part, a series of poems about 'The Diner Waitress,' who starts her daily shift at 3:00 a.m., reminding us of F. Scott Fitzgerald's observation that 'In a real dark night of the soul it is always three o'clock in the morning, day after day.' If Edward Hopper had been reborn as a woman poet in the Midwest, these are the poems he would have written."—Elton Glaser

"'Suddenly the trick comes to you,' Marianna Hofer writes, and you know immediately that you are in good hands. Hofer is the master of the mercurial moment, of things only half-seen from the corner of the eye. In her poems the edginess of everyday living balances with the mystery, 'the way evening drops carelessly into your hands.' Like the kitchen knife that she runs against her tongue after slicing a peach, these poems are 'slick and sweet.' We read her poems, 'with no look back, no fear of falling.' This is a confident debut from a talented writer."—Cathryn Essinger
Marianna Hofer learned, at a young age, to always recall what she observed, to make some record of the inherent beauty of the rural countrysides and small towns in Ohio her father showed her. She has published poetry in numerous literary journals and shown her photographs in various local juried shows and eateries in and around Findlay, Ohio, where she has Studio 13 in the Jones Building downtown. She is also an Associate Professor of English at the University of Findlay.
ISBN-13: 978-1934999387, 124 pages, $19.00