Babel's Stair, Poems by Rhoda Janzen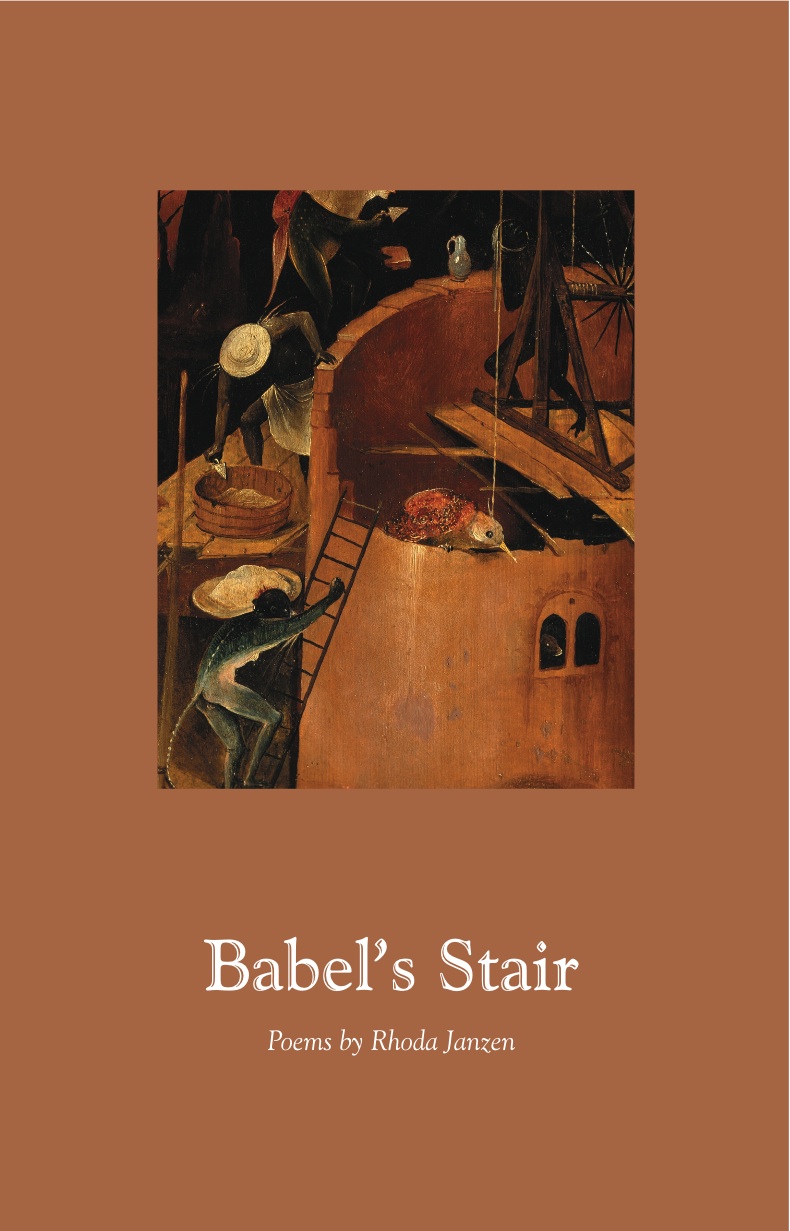 The tautly composed poems of Babel's Stair narrate a journey from fear and silence into self-assurance and the proclamation of one's own voice. Rhoda Janzen presents her stories with a cold, clear eye, leading the reader up and through, one step at a time.
"A Mennonite childhood, a young adulthood as a fashion model, an academic career in places as far-flung as Los Angeles and a small Michigan town: Rhoda Janzen weaves these autobiographical elements together in poems that are at once unpredictable in their developments and disciplined in their formalities. 'Bible Belt,' from which this collection's title comes, sets an admirably high standard, met time and again by other poems here. Sensuous even as they are learned, at home with the vulgar as well as with the elegant, and characterized by 'a superb boldness / at facing facts' yet surpassing strange withal, they combine to make a brilliantly various, wickedly alluring, and surprisingly mature first volume."--Stephen Yenser
"Babel's Stair is both an epicurean feast of language and a saucy tease in which words are haunted, inhabited, and personified. Rhoda Janzen's exquisitely crafted formal poems take us on a romp through language that draws on the resources of her strict Mennonite upbringing with its earthy low-German oral tradition and biblical cadences--'the lake of language in which I learned to swim'--as well as the refinements of her worldly experience as a fashion model and scholar where 'words are classmates, tipsy/at a reunion.' Babel's Stair introduces a poet whose mature mastery of form, tongue-in-cheek humor, and postmodern flair create an unforgettable voiceprint. These poems stretch the imagination until it is tingling, invigorated, and profoundly grateful."--Ann Hostetler, author of Empty Room with Light (Pandora Press, U.S. 2002) and editor of A Cappella: Mennonite Voices in Poetry (University of Iowa Press, 2003)
Rhoda Janzen is an Associate Professor of English at Hope College, where she teaches American literature and creative writing. She lives in Allegan, Michigan.
ISBN: 1933456523, 124 pages, $17.00