Some Hero of the Past, Poems by Greg Kosmicki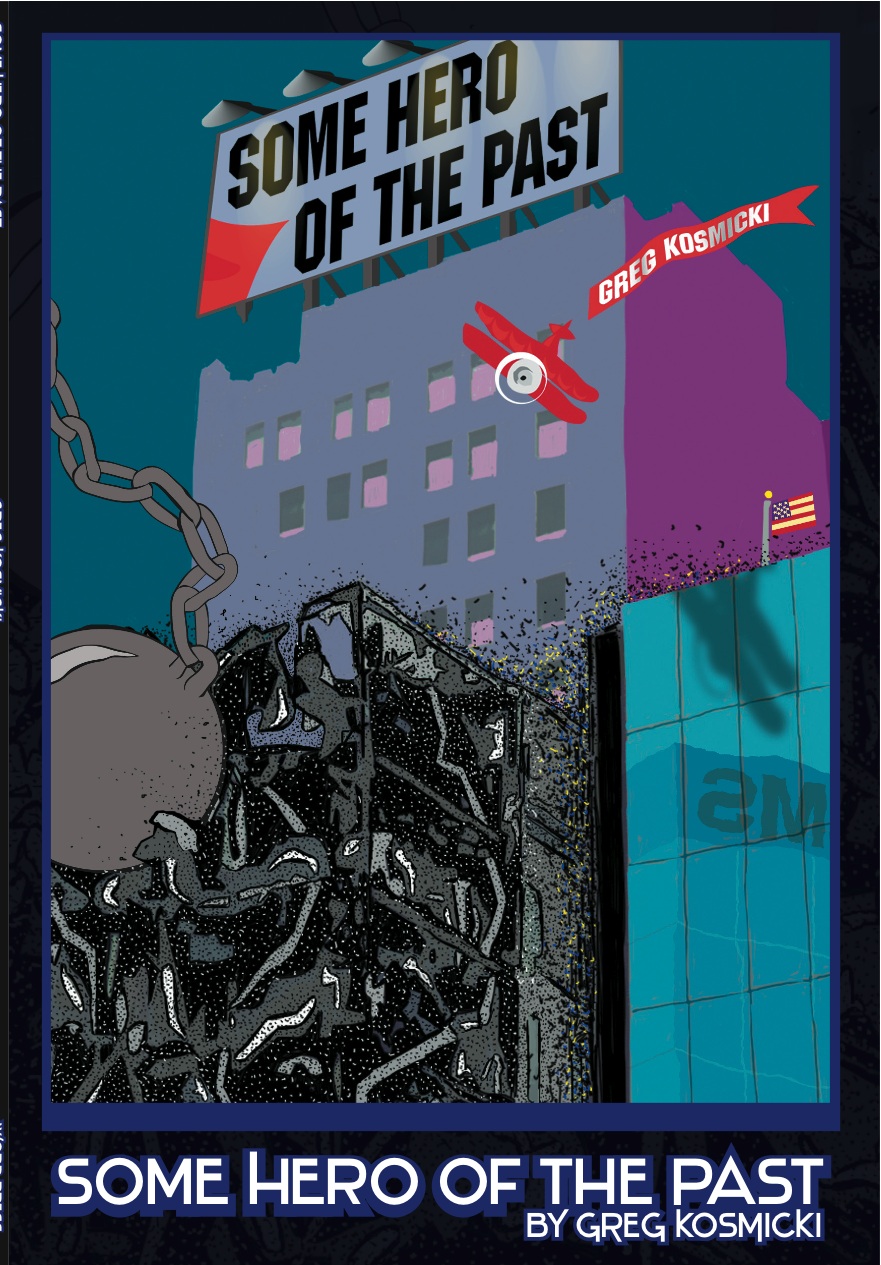 Beneath the jaunty surface of the poems in Greg Kosmicki's Some Hero of the Past are the tales of survivors of the everyday. The inhabitants of Kosmicki's poems struggle and persevere, celebrate and mourn, and live to tell the tale again. These are the most essential kind of heroes.
"In this new collection, Greg Kosmicki meanders through remnants of a passionate life as if on a quest at a jumble sale. Never fooled by global hype, he rescues what has been junked or refurbished, holding up to the light what has no price. In this day of hotmail and blogs, Kosmicki is a poet of wily humility–worthy guide to what is soulful and American."--CarolAnn Russell
"A Kosmicki poem is often nocturnal, although you wouldn't exactly call it a nocturne. It makes you feel aware and in the moment as you sit up late at night, reading poems, listening to the voices in your house, hearing them call to you, 'Are you coming to bed yet?' And so you lie and say, 'Just a minute, just as soon as I am fi nished reading this Kosmicki poem.' You pretend it's some kind of obligation, but really you want to stay up, because when you read a Kosmicki poem you are so completely in the present that you almost feel you are with him as he composes, watching the words wind their way down the page, listening to the wind and traffic and 'the crickets outside keeping up their / solitary notes in unison / with all the other creatures making /nighttime noise.' And, sure, maybe you dread going into work tomorrow. Maybe you feel foolish to stay up this late with nothing more than a poem as an excuse, but at least you know are in good company. And so you stay up a little while more, because a Kosmicki poem often inspires you to step outside and listen to the most distant sound you can, which you would if that damned cricket would just shut up! But then you ease up. You remember that the Kosmicki poem would never damn the cricket, and its humble instruction stays with you. Sometimes you wonder how the Kosmicki poem manages to keep its good humor, its generosity of spirit. In recent years, in our sad country, the native habitat of the Kosmicki poem has been reduced just to 'a strip of dirt / between a concrete street and an asphalt/ parking lot.' Nevertheless, it offers to share what remains."--Ron Block
Greg Kosmicki's poems have been published in literary magazines, both print and online, since the 1970s. He is the author of six chapbooks and one book of poetry. He was awarded an Artist's Fellowship for his writing from the Nebraska Arts Council in 2001. His most recent chapbook, The Patron Saint of Lost and Found, was published by Lone Willow Press in 2003. Another book, We Have Always Been Coming to this Morning, is forthcoming from Sandhills Press. Greg is the editor and publisher of The Backwaters Press. He and his wife Debbie live in Omaha, Nebraska, and are parents of three mostly grown children.
ISBN: 1933456337, 96 pages, $17.00