Underlight, Poems by Stephen Malin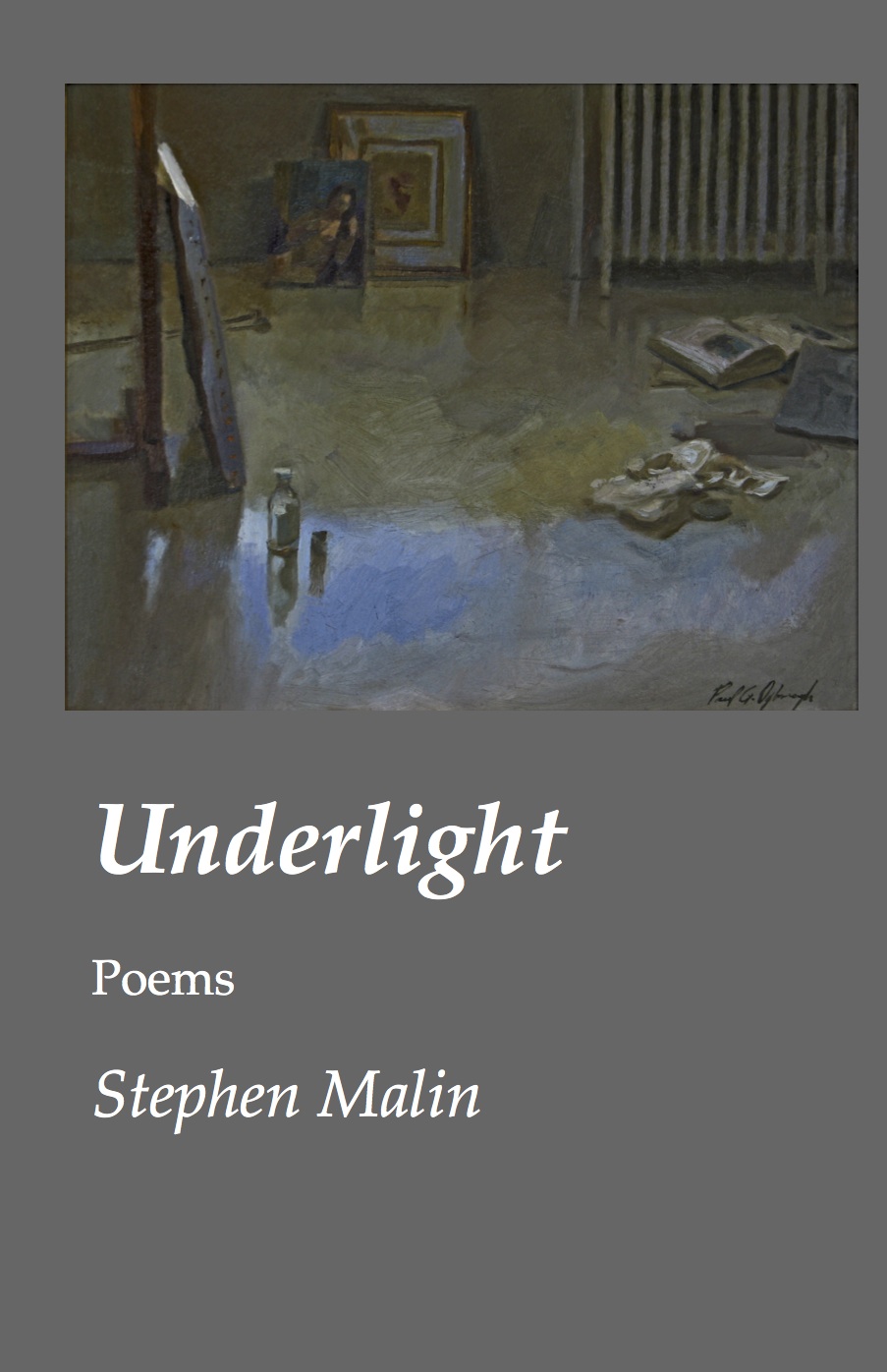 Whether lyrical, philosophical or satirical, Stephen Malinís poetry in Underlight offers soul, sympathy and wit, together with a chance to look at the world in a brighter, deeper way. Vigorous character animates and colors these poems, their sound percolating their sense. Published in leading journals and read by the author in many venues, these poems are collected here for the first time.
"The quality we especially treasure. . . [is] a sort of echoing of images back and back in the mind that produces a very powerful effect."-Margaret Hartley, late editor, Southwest Review
" . . . as densely fluid as Auden ever was and as full of holy irony as Eliot . . . the world has no choice but to listen."-David Hill, novelist, playwright, screenwriter
". . . spare and moving poems . . ."-Ellsworth American
"A gift for making nature sing and dance, and for 'humanizing' it . . . . the sound, the interplay of past and future."-Neal Storrs, founding editor, Oasis
"What apposite images stud these poems, what new wordings . . . catch the eye and prink the mind."- Eli Flam, founding editor, Potomac Review
Stephen Malin's poetry has appeared in many journals-Antioch Review, Beloit Poetry Journal, Green Mountains Review and The Sewanee Review, to name a few. The 50th anniversary anthology of Southwest Review as well as Poetry Southeast and other anthologies have included his work; additionally, a group of his poems was translated into Russian and reprinted abroad in Amerika Illustrated. Seeing the appeal of poetry as mutually inclusive, both contemplative and communal, he has both published criticism and performed his and others' verse in a variety of states and stages. Founder and long-time director of the Playwriting Program at the University of Memphis, he also lectured there in theatre history, stepping aside to pursue his own writing full time. He lives in the colonial town of Westminster, Maryland, with his wife, Joanne, a theatrical director and dialect consultant.
ISBN: 978-1625490896, 84 pages, $18.00