Fears and Pleasures, Poems by Helen Tzagoloff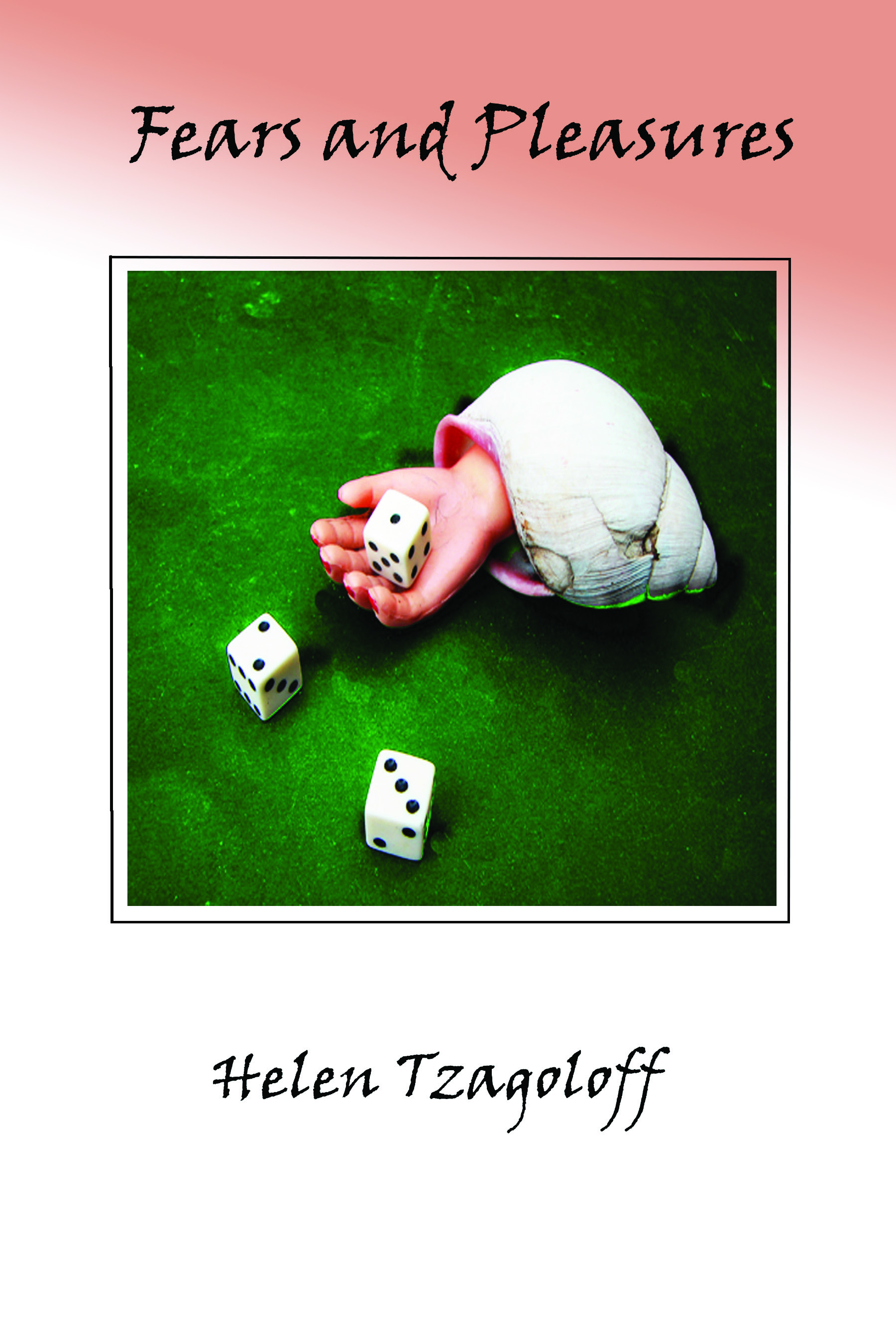 Helen Tzagoloff takes the reader on a journey of observing and exploring the ubiquitous emotional reactions in our daily experiences at various stages in our lives, be they romantic or parental love, fear of abandonment, misunderstanding, tragedy through cataclysmic world events, or simply fear of pleasure turning to boredom. The observations expressed in clearly defined language, can be matter-of-fact, often humorous, never patronizing.
Sample Poems by Helen Tzagoloff
"Helen Tzagoloff splices life with a mature scalpel, and offers us a series of vignettes where roses are not devoid of thorns. She observes, deduces, or imagines what is or what if, in poems inspired by strangers, neighbors, articles, mythology, and of course herself. In these pages, children play in abandoned minefields; a truck driver speaks of missing young mothers from the World Trade Center; an old woman confronts the icy weather to buy a Hershey bar, and falls (It's pleasant to eat chocolates on a cold day, she tells her rescuer). There's a longing to feel special, a recognition of the end of silence. I love her escapade into music, sitting on the bathtub edge, where on a bar of phosphorescent green soap (100% pure, all natural, no artificial ingredients) five silverfish play Mozart's Sinfonia Concertante in E flat Major, because they were asked to."—Nicole Andonov
"In Fears and Pleasures, Helen Tzagoloff presents us with the poetry of daily life. In pointed, sometimes telegraphic phrases she offers snippets of recollection of love affairs, boys sent off to war and her daughters at play—snapshots of vanished times brought eloquently and elegiacally back to life."—Richard Schiffman
Born in Moscow, Helen Tzagoloff immigrated to the United States at the age of eight. She has worked as a research scientist, attorney and Small Claims Court arbitrator. Her writing has been published in Barrow Street, Evansville Review, New York Quaterly Review, Poetry East, The New York Times and other publications. She has been nominated for the Pushcart Prize and is the winner of the Icarus International Library competition.
ISBN-13: 978-1625492975, 112 pages, $19
Also by Helen Tzagoloff: